Uppsala Aortic Centre of Excellence
The Uppsala Aortic Centre (UAC) is world leading in research and treatment of complex aortic pathologies. The unit is a quarterly referral centre for aortic disease and receives patients from regional, national and international vascular centres who consult the multidisciplinary team of experts available in the UAC. The research activity within UAC includes preclinical studies to explore the pathophysiology of aortic disease, epidemiological and screening projects on prevalence, risk factors, prevention and treatment outcome of aortic aneurysms and dissections, and clinical studies of novel surgical and medical treatment options. Additional areas of clinical and research proficiency include aortic infections, vascular connective tissue disease, and trauma.
To serve the patients' best interest with multi-disciplinary management of complex aortic disease, the UAC involves collaboration between multiple specialties within the Uppsala university hospital with aortic experts in vascular surgery, cardio-thoracic surgery, anesthesiology, angiology/internal medicine, cardiology, infectious diseases, clinical genetics, pediatric cardiology, radiology, clinical physiology, and nuclear medicine, including the Uppsala PET-centre. For international patients, the UAC offers the possibility for remote tele-medicine evaluations if needed.
The Uppsala Aortic Centre of Excellence has expertise in the following clinical fields:
Abdominal aortic aneurysms
Thoracic aortic aneurysms
Thoraco-abdominal aortic aneurysms
Aortic arch aneurysms
Ascending aortic aneurysms
Aortic valve pathology
Aortic dissection
Paravisceral aneurysms
Chronic dissection aneurysms
Mycotic aortic aneurysms
Aortic graft/stent graft infections
Aortic graft and stent graft explantations
Connective tissue disorders such as Marfan's syndrome, Loey Dietz Syndrome, and Vascular Ehlers Danlos Syndrome
Physicians and scientists at Uppsala Centre of Excellence Aorta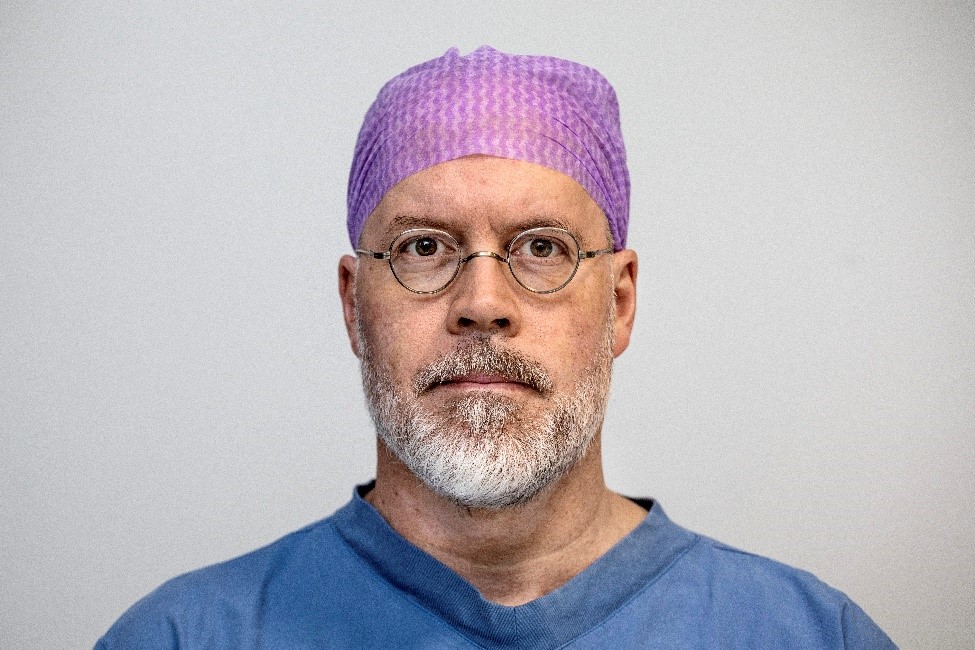 Anders Wanhainen, MD PhD
Professor of Vascular Surgery
anders.wanhainen@surgsci.uu.se
Anders Wanhainen, MD, PhD, is Professor of Vascular Surgery and Head of the Vascular Surgical Research Group at Uppsala University, and clinical Chief of the Department of Vascular Surgery and Chair of the Surgical Research Board, Uppsala University Hospital, Uppsala, Sweden. He is also Guest Professor of Surgery at Umeå University, Sweden. Professor Wanhainen is a general and vascular surgeon who specializes in advanced open and endovascular surgery of complex aortic disease. He has served as president of the Swedish Society for Vascular Surgery and council member of the European Society for Vascular Surgery, and is a standing member of the ESVS Guidelines Committee. Professor Wanhainen's research interests include epidemiological and clinical aspects of aortic diseases, with special focus on pathophysiology, screening, surgical and endovascular repair, and medical treatment. Other areas of interest are vascular infections, carotid disease, and abdominal compartment syndrome. He has authored >250 articles in medical journals and textbooks, and chaired the ESVS 2019 aortic guideline writing committee. He is the supervisor for 29 PhD-students; 15 who completed their PhD. Professor Wanhainen has been PI for several clinical research projects and receives research grants from the Swedish Research Council, the Swedish Heart and Lung Foundation, and the King Gustaf V's and Queen Victoria's Foundation. He was awarded The Linné Foundation Medical Research Award 2007, The Swedish Surgical Society's "Great Surgical Research Prize" in 2011, the Swedish Vascular Award 2008 and 2014.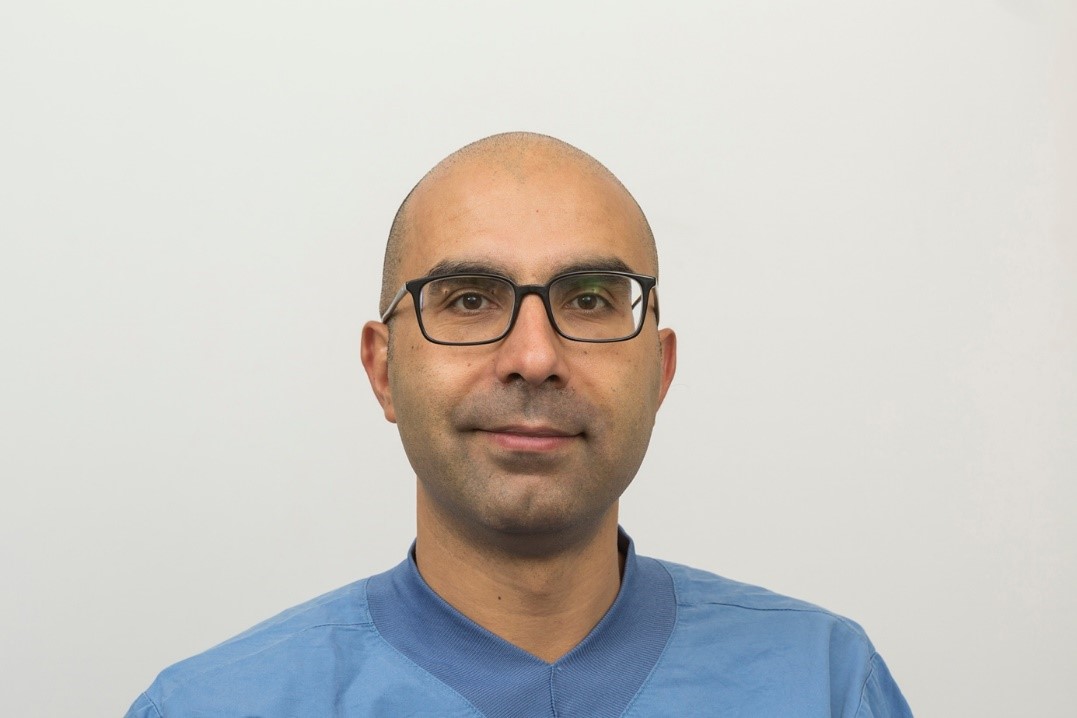 Kevin Mani, MD PhD
Professor of vascular surgery
Kevin Mani, MD PhD is Professor of Vascular Surgery at Uppsala University, Sweden, and past visiting Professor of Surgery, University of Auckland, New Zealand. He is the clinical lead for the complex aortic programme at the Department of Vascular Surgery at Uppsala University Hospital, and founder and director of the Uppsala Aortic Fellowship programme. His clinical expertise includes surgical treatment of aortic disease, including complex endovascular repair of aneurysm and dissection in the aortic arch and the thoracoabdominal aorta. Professor Mani leads a research group focusing on pathophysiology, prevention and treatment of aortic disease. He has performed several national and international registry-based studies on management of aortic aneurysms and dissections, and served as principal investigator for randomised clinical trials evaluating the possibility for medical treatment of aortic disease. He is the co-chair of the International Consortium of Vascular Registries, a transatlantic collaboration between national and regional quality improvement registries in vascular surgery, and past president of the Vascunet registry collaboration within the European Society for Vascular Surgery. Professor Mani has published >200 peer-reviewed articles and book chapters in vascular disease. He serves as an editor of the European Journal of Vascular and Endovascular Surgery, chair of the Swedish vascular registry, member of the board of the research education council at Uppsala university faculty of medicine, and the Swedish Surgical Society's committee for clinical research. He has been awarded the Swedish surgical society's great research award 2018, the Swedish vascular award 2010, and the Linnéus society for medical research grants 2011 and 2012, as well as research grant from the Swedish Heart and Lung foundation.
Johan Sundström, MD PhD
Professor of cardiology
Johan Sundström, MD PhD, is a Professor of Epidemiology at Uppsala University, and Conjoint Professor at The George Institute for Global Health, University of New South Wales, Sydney, Australia. He heads Uppsala University's Clinical Epidemiology research group (medsci.uu.se/research/clinical-epidemiology) and the new Anders Wiklöf Institute (uu.se/awi), that explores the use of machine learning methods for improving clinical care by creating an intersection of large clinical data sets, burning clinical questions, and a translational environment of clinical, epidemiological and machine-learning expertise. He is a clinical specialist in internal medicine and cardiology in the heart failure team at the Department of Cardiology of Uppsala University Hospital, with responsibility for patients with ascending aortic disease or other aortic disease with simultaneous heart disease. He has authored more than 300 peer-reviewed articles, textbook chapters and textbooks. His work is cited in multiple international cardiovascular prevention and hypertension guidelines, and has granted him the prestigious European Society of Cardiology Viviane Conraads Outstanding Achievement Award.
Rafael Astudillo, MD PhD
Consultant cardiothoracic surgeon
rafael.astudillo.ley@akademiska.se
Anna Stenborg, MD PhD
Consultant Internal Medicine / Angiology
Eva Lena Stattin, MD PhD
Consultant clinical geneticist
Mia Furebring, MD, PhD
Consultant infectious diseases
Egidijus Semenas, MD
Consultant anesthesiologist
semenas.egidijus@akademiska.se
Jens Sörensen, MD PhD
Adjunct Professor of nuclear medicine
Dick Wågsäter, PhD
Professor, Medical Cell Biology